Ready for Gen Z? 5 Ways to Capture this Influential Market
This article first appeared on the National Restaurant Association's "Manage My Restaurant" blog.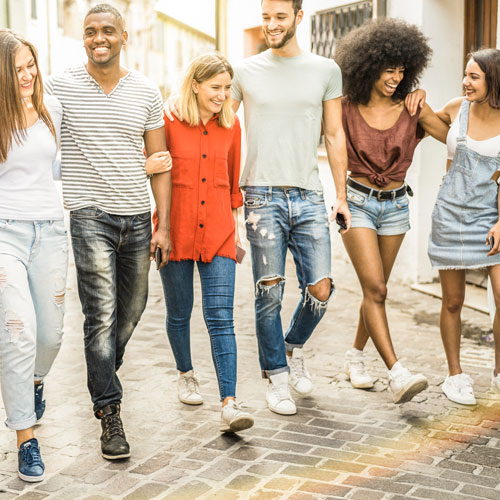 Generation Z restaurant patrons might be young, but they're already shifting our dining culture. At 80 million strong, Americans ages 13 to 23 make up the nation's largest age demographic. They are both your employees and your guests. They love restaurants, dining out with friends and sharing their dining experiences on social media. In fact, Technomic estimates they spend $1 of every $5 dining out. So, it can certainly pay to meet this Gen Z opportunity head on.

Here are five ways you can satisfy this demographic from start to finish:
Ensure the experience starts before they walk in the door. Generation Z is always connected on social media. According to Global Web Index, ninety-five percent use YouTube. So, don't shy away from advertising on social media platforms, which allow you to create targeted approaches to bringing these customers in the door. Showcase short videos about your restaurant. Post photos or stories about your dishes on Instagram, or tell stories about the people and companies that supply your restaurant.
Be their go-to on the go. Generation Z doesn't sit still. The world's at their fingertips. They want to experience the food they want, whether inside or outside of the restaurant. According to a 2017 study by IFMA, more than four in 10 members of Gen Z say they like ordering through a third-party delivery site, and they don't mind paying more to do so. They expect a seamless experience. Mobile-friendly websites and easy digital payment are a must. If it's a hassle, they'll go elsewhere.
Keep them coming back. Gen Z can be fickle when it comes to dining-out decisions, but they will return if you provide an excellent experience and incentives to come again. They value loyalty programs. According to a 2014 Harris poll, 64% say they appreciate getting special deals texted to them. The more you customize deals to their likes, the better.
Enhance guest experience. Gen Z also values a unique experience inside the restaurant, whether it's an "Instagrammable" dish, a cool ambience or a hip playlist. They also appreciate modern amenities like sanitary cutlery dispensers or touch-screen ordering kiosks. Technomics reports that 44 percent of Gen Zers surveyed say they're more apt to visit a restaurant if there is something noteworthy to experience. They focus on the overall guest experience and aren't afraid to share good or bad impression on social media.
Do good. This generation may be connected to its tech, but it's also in touch with its values. Millennials care about sustainability and social good—so make that known if it's part of your business model.

Reaching out to Gen Z will result in new customers who support, engage with and even promote your restaurant business.

This article created in partnership with the National Restaurant Association.