How to Win in the Booming Delivery Economy 
This article first appeared in Restaurant Business Daily, a Winsight publication.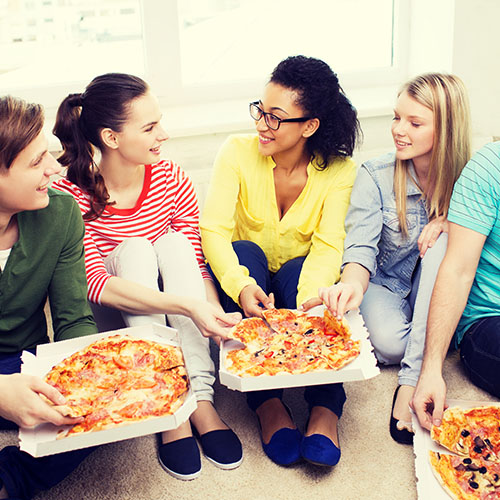 For most restaurants, delivery is now a business imperative. Consumers have grown accustomed to having meals brought to their workplace or home with a simple phone call or a few mobile swipes. As a result, restaurants are finding creative ways to adapt and approach the delivery boom as a true opportunity. 

Many restaurants, for example, are finding that a scaled-down menu is a better fit for delivery orders, especially since it will likely be viewed on mobile devices, which may not display complex menus well. In fact, a recent tech analysis compared an operation that put its whole menu online—requiring customers to page through six screens—with a grill cheese operation that offered just six items on one page. The grilled cheese operation averaged 30 orders per day while the other brand, despite its broader array, averaged no more than three per day. 

There are a number of challenges that operators face when scaling their off-premise offerings. Here's some tips on how to combat them and succeed. 

Boosting Interest in High-Margin Items 

A challenge for operators offering delivery is customers frequently avoiding ordering high-margin attachment items such as beverages, soups, appetizers and desserts. Patrons believe those items won't travel well or can be replaced with something from their home refrigerator, so they skip the add-ons.  

But savvy operators are finding that doesn't have to be the case. They recommend non-carbonated beverages to customers, since there's a widely held belief a soda will lose its fizz en route. Instead, chains such as McAlister's, Church's and Schlotzsky's are recommending still beverages such as lemonades and iced teas, and offering them in larger family sizes, since a typical delivery order often consists of multiple entrees.  

Fears of hot beverages or foods tipping over en route can be allayed by touting high-integrity containers, such as sealed family-sized containers of soup or family portioned sides. Indeed, success in the delivery economy is requiring operators to find solutions not only for spilling but for concerns over tampering, too. New products, such as the GP PRO Automated Sealing Machine can help.  

Packaging can also allay concerns about food safety, a growing concern of operators offering delivery. Heat-resistant packaging for cold items can lessen the risk of problems from temperature fluctuations.  Heat-conserving containers can also lessen the danger and ensure the integrity of the food.  

Kitchen Overload Solutions 
Among the problems operators face with delivery is their kitchen being overloaded at peak times with off-premise orders. Many are trying to address that issue by pulling the prep for delivery or takeout orders out of the line used for on-site business. Chipotle, Potbelly and Panera Bread, for instance, have all opted for second lines devoted to outgoing orders.  

Others, such as Cantor's Deli in Los Angeles, have resorted to "ghost kitchens," or prep kitchens that exclusively handle delivery business. Located in a neighborhood near the city's emerging downtown, it has opened Canter's to a new potential market for delivery, says co-owner Terri Bloomgarden. 

Meanwhile, the commissary is making a comeback. Commissary kitchens—licensed and inspected kitchen facilities made for multiple users (i.e. restaurants) to rent out and work from—allow for restaurants to share the cost burden of renting more space for their output needs. Prepping foods there to be distributed elsewhere, either via restaurant "storefronts" in a food hall or via delivery, help restaurants manage their off-premise needs. 

Building a Strong Restaurant Identity 
Finally, it's important that delivered meals reinforce a restaurant's identity. Instead of sending out meals in generic plastic or foam clamshell packaging and unbranded bags, make sure to remind guests about the source of that delicious meal with branded bags, boxes, wraps, napkins and cups, if possible. Tucking the menu in with the order also reminds new customers that the doors are open for dine-in business, and providing an incentive or loyalty perk gives existing guests a reason to stop by. Some chains insist that drivers for third parties use the hot bags emblazoned with a logo of the brand providing the food, which they willingly lend. And since many restaurants know that building a solid relationship with third-party delivery drivers can pay dividends, currying favor with them can help. For instance, Red Robin provided drivers with a free cup of fries with each outgoing order. By doing this, it helps to build brand loyalty, and not just among direct customers. 

Others use the delivery to provide customers with an incentive to order directly through a chain's app instead of going through a third party such as GrubHub or Doordash. Many, for instance, include a coupon promising the patron a discount for ordering directly.  

Winning at the grocery game is all about identifying what a given restaurant is capable of in accordance with what its community is demanding. For instance, if lunchtime is booming, ghost kitchens or commissary kitchens help take the strain off of regular staff. Streamlining the menu and promoting quality packaging (which ensures quality food and drink delivery) can also help. 

To learn more about how Dixie® foodservice products can help restaurants deliver on their off-premise offerings, visit ServeGreatness.com.