5 Tips: Gaining an Edge with an 'Innovation Mindset' 
This article first appeared on the National Restaurant Association's "Manage My Restaurant" blog.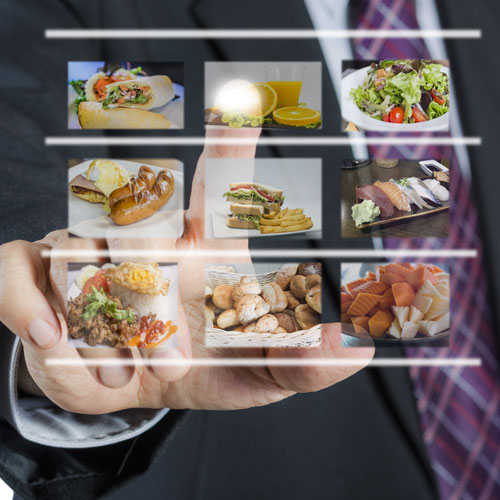 Operators spin a lot of plates to be successful in the restaurant industry. You must give your guests a great experience, recruit and retain excellent team members, and maximize your operational efficiency—and that's just business as usual for a restaurant operator. 

But with competition for the customer's food dollar at peak intensity, and new technologies changing the game at an unprecedented pace, "business as usual" these days can be more demanding than ever.

You really need an innovation mindset to stay relevant and thrive, says Tom Biddie, director of innovation at Georgia-Pacific Professional (GP PRO). "It's about being responsive and leveraging all the tools you have in your toolbox. That's what will give your restaurant an edge." 

Do you incorporate and apply entrepreneurial ideas in your restaurant, develop new products and services to position your business for success, and look for ways to run more efficiently—always with an eye toward the future? If so, you have the right mindset, Biddie says.

Use these five tips to sharpen your innovation mindset:
Embrace new ideas. Don't be afraid to incorporate new technologies, systems and products. It is only through innovation that operators can pivot and reset to address new challenges and ensure growth, Biddie says. Also, listen to your customers. It's a great way to develop new ideas you've not yet considered. Embracing your customers' input is a winning strategy.
 
Audit and assess. Audit every aspect of your operation to assess opportunities that could help you do things differently. Examine the back of the house, the front of the house, and your menus to see if there are ways to leverage new protocols, products and services. You never know where you can optimize your operations, Biddie says. 

With this in mind, GP PRO regularly goes onsite to restaurant operations in a process called "innovation immersion." Here, their industry experts assess how innovative products and approaches can enhance operational efficiencies, labor rates and sustainability. In a common scenario, an operation may test disposable foodservice products from GP PRO's Dixie® brand—cutlery, cups, napkins and advanced dispensing systems that help promote hygiene, convenience and waste reduction. And sometimes they'll sample new or emerging products. The experience is always revealing, with takeaways and data that are both insightful and actionable.   
 
Ask questions. While the three Rs of sustainability remain the same as ever – reduce, reuse and recycle—savvy guests and operators are taking it to the next level. They want assurances that products are recyclable or compostable and won't end up in landfills or waterways. If your restaurant is taking steps toward sustainability, dig deep so you do it right. Ask suppliers and manufacturers for details on your choices. If you want affordable, sustainable products, make sure the products you buy are responsibly crafted and made from efficient materials. Be sure you understand the differences between products made with renewable materials versus conventionally made products. Know where the products will end up. 
 
Choose partners who collaborate. Learn as much as you can about the products and services available to help you operate more efficiently, sustainably and cost-effectively, Biddie says. Choose supplier partners who are strategic and collaborative. Look to partners who will share their market research, insights and marketing strategies to help you make smart decisions for your restaurant. There is a wealth of foodservice products on the market. Pick vendors who are willing to educate you about their products and how to optimize them within your operation. 
 
Be prepared to move quickly. The debate over single-use plastic straws is a perfect example of how operators are challenged to make quick decisions that meet changing guest preferences and consumer demands. An innovation mindset lets you move strategically to develop solutions in short order. 

Dramatic changes in the world are challenging the way the industry does business. Those challenges are causing restaurant operators to act quickly to meet customer demand. A great restaurateur doesn't have the luxury of remaining static. It is critical to be innovative enough to apply solutions that satisfy everyone.

This article created in partnership with the National Restaurant Association.